Tastefog, a leading electronic cigarette brand, recently participated in the highly anticipated Vaping Exhibition in Spain. The event proved to be an exceptional platform for showcasing our innovative products and establishing meaningful connections with clients.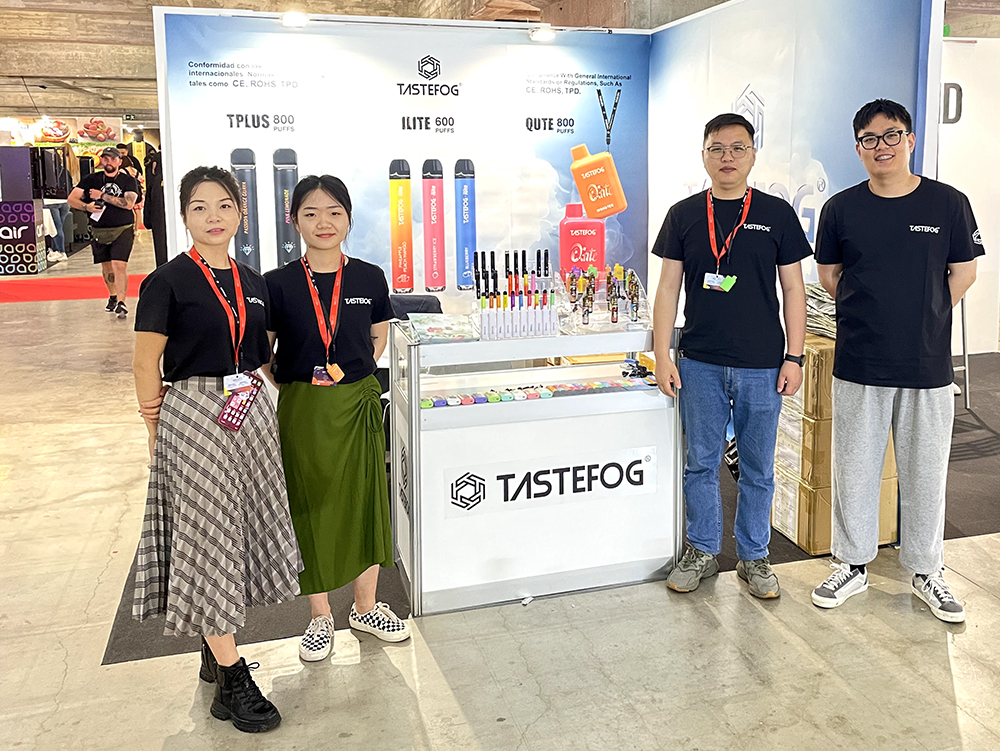 The Vaping Exhibition, renowned as a premier industry gathering, attracted enthusiasts, professionals, and businesses from around the globe. We are committed to continually refining and expanding our product line to meet the evolving needs and preferences of our discerning clientele.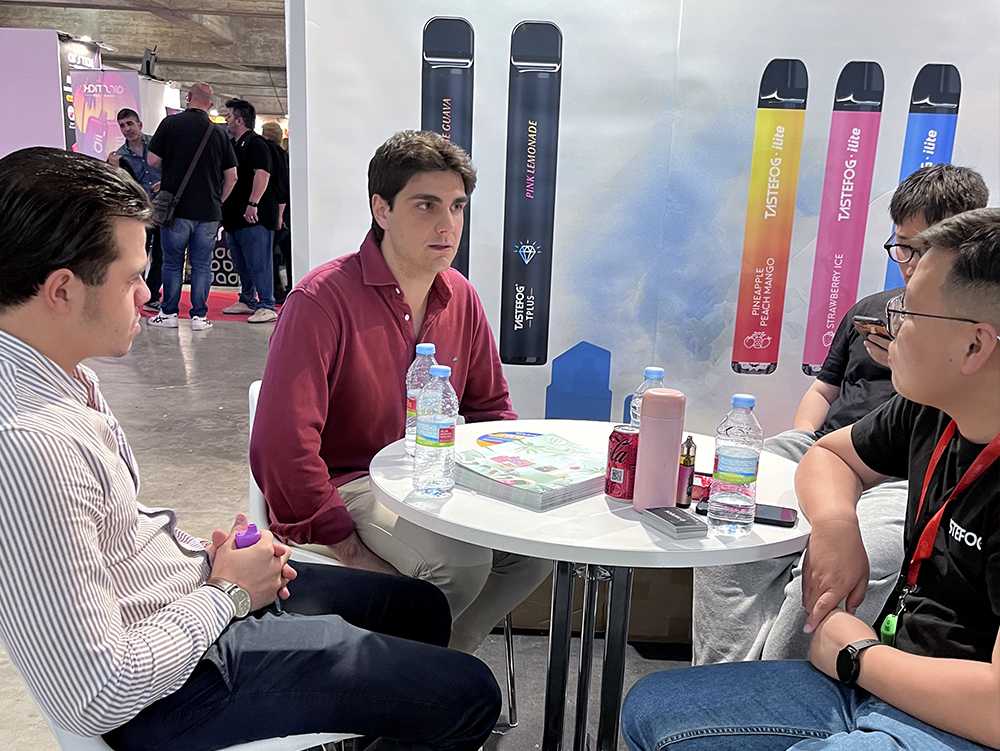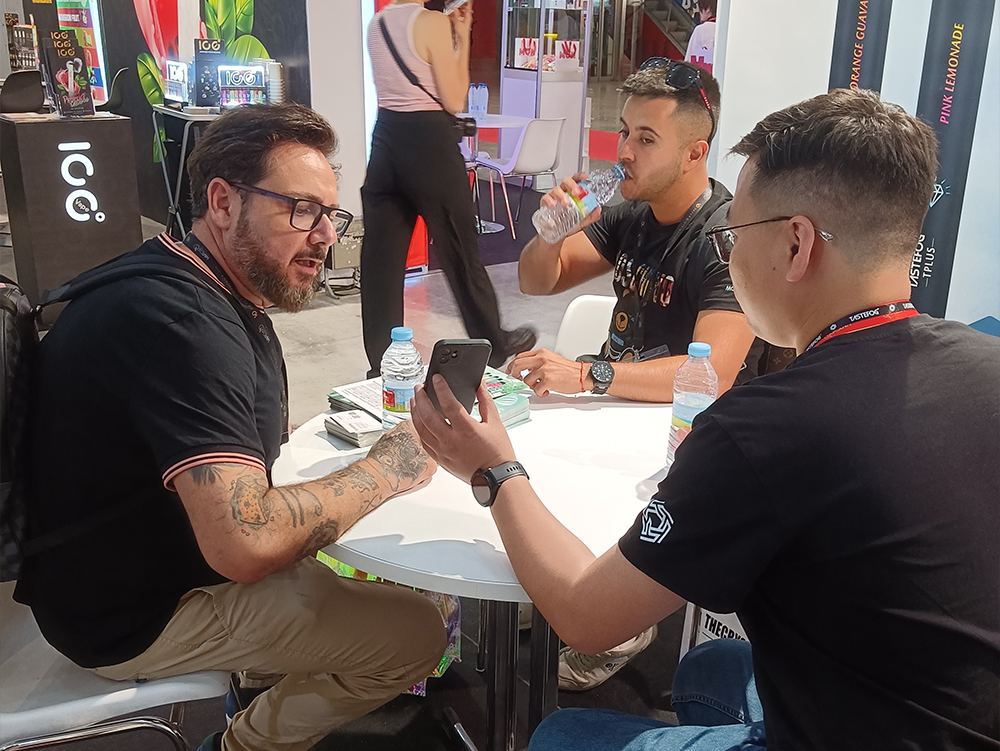 Tastefog embraced this opportunity to present our cutting-edge range of electronic cigarettes, featuring sleek designs, advanced technology, and a variety of flavors to suit every taste. As we reflect on the success of our participation in the Vaping Exhibition, we extend our heartfelt gratitude to all our clients who visited our booth and shared their experiences. Their enthusiasm and positive feedback serve as an inspiration for our entire team.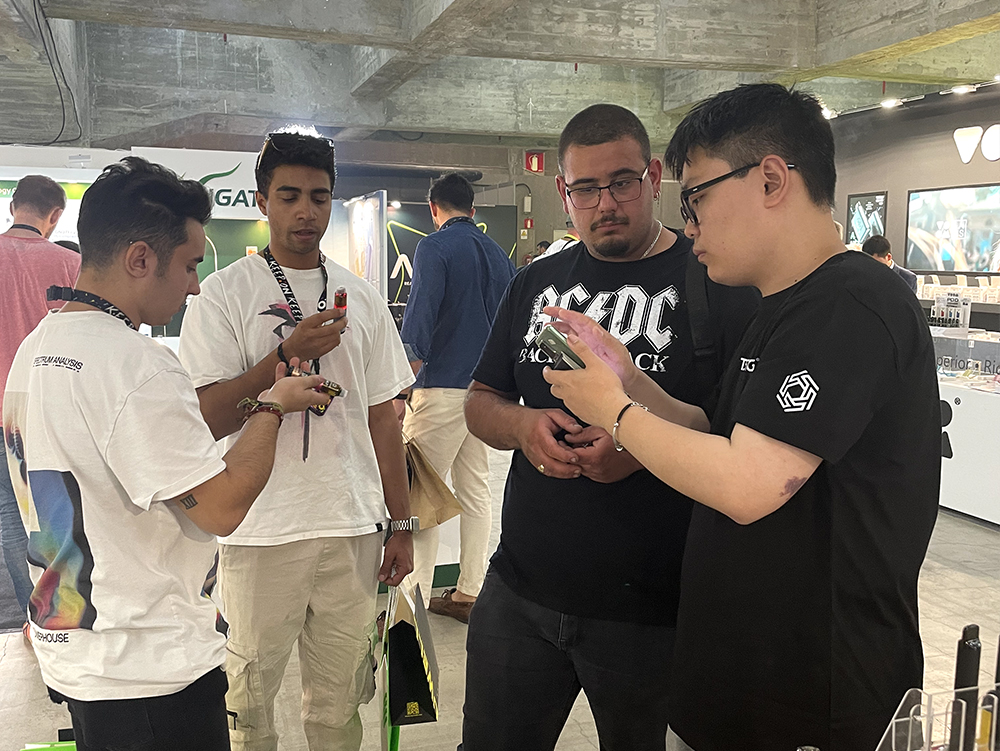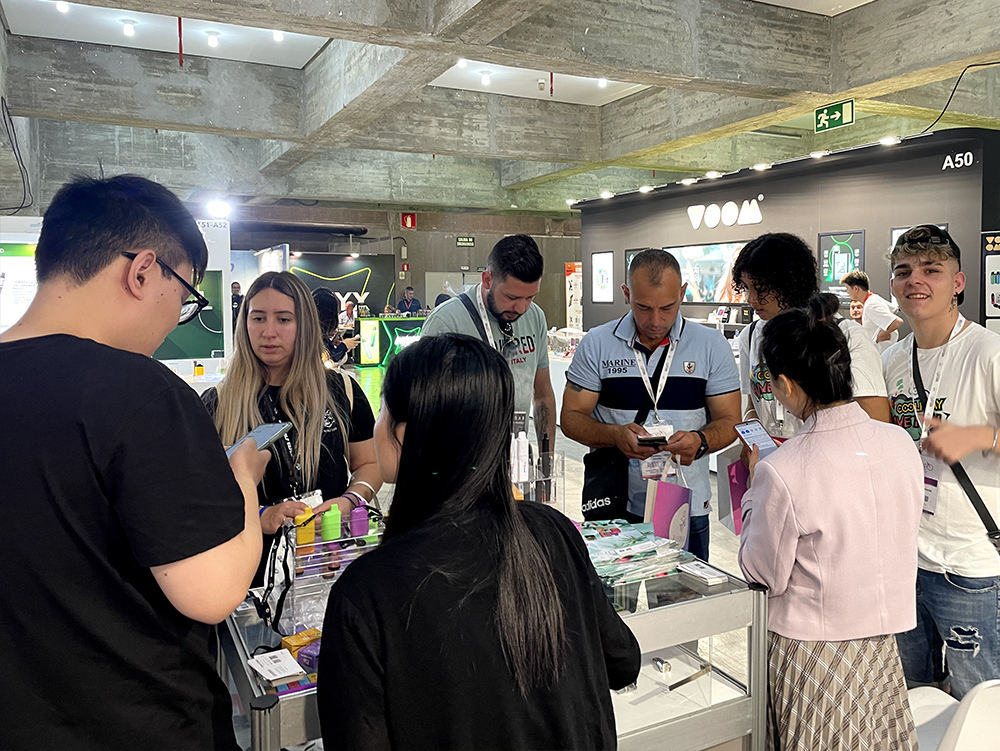 Our booth was abuzz with excitement as visitors eagerly explored our products, experiencing firsthand the superior performance and exceptional flavor profiles that set Tastefog apart. We remain dedicated to delivering the highest quality products, enhancing the vaping experience, and forging long-lasting partnerships with our customers.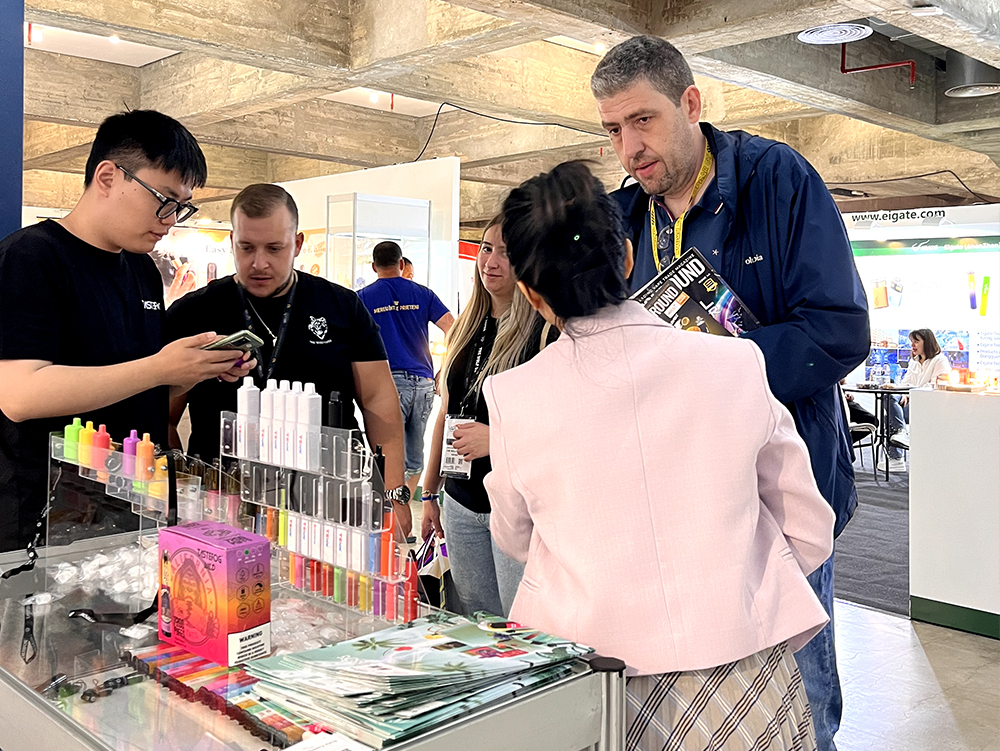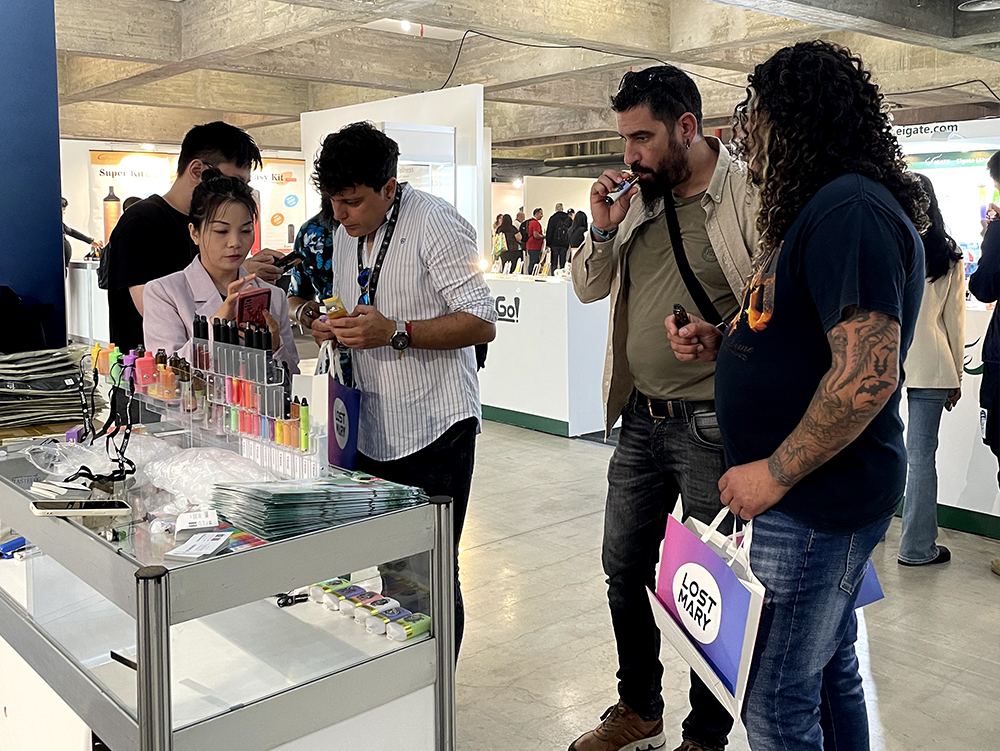 A significant highlight of our participation was the genuine interactions with our esteemed clients. Tastefog team warmly welcomed everyone, engaging in meaningful conversations about our products, their features, and the overall vaping experience. We were humbled by the overwhelmingly positive feedback received from our customers, who were not only impressed by our product range, but also by our unwavering commitment to ensuring their satisfaction.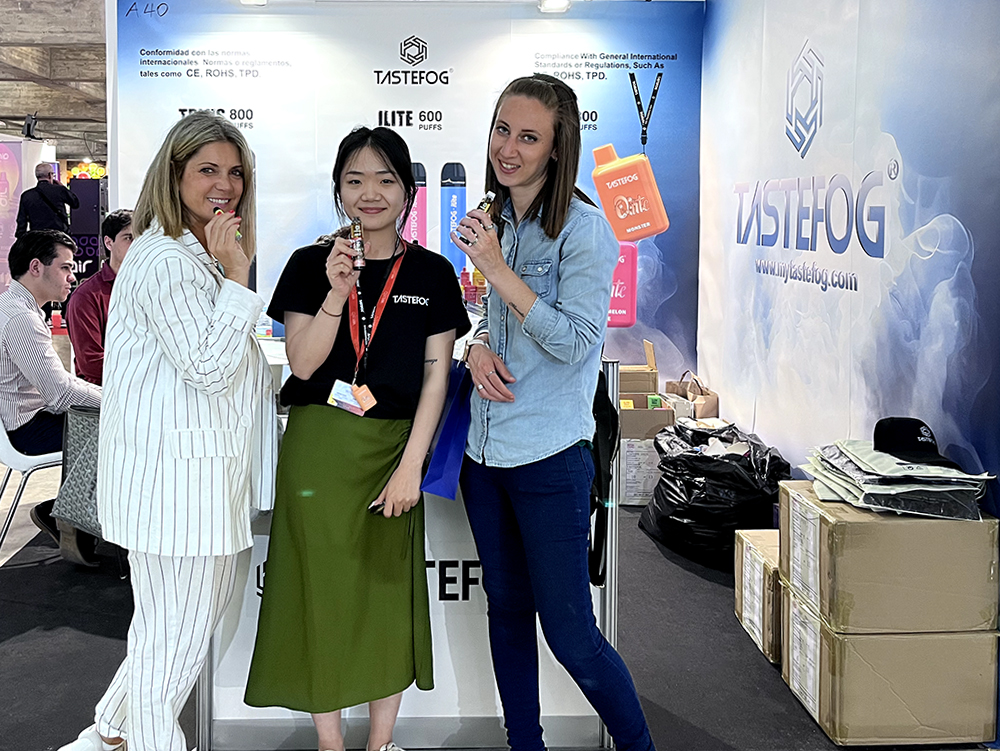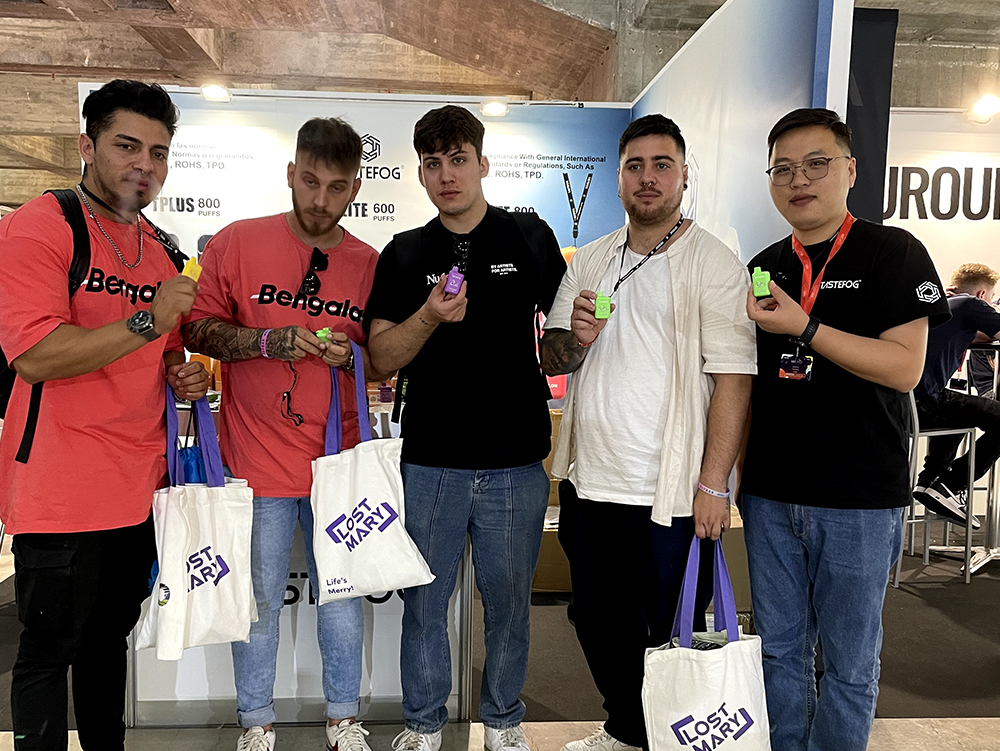 One of the most remarkable endorsements that we received was from the biggest influential Spanish influencer in vape industry who has had the pleasure of collaborating with us. El Mono Vapeador, he hailed Tastefog as a brand that seamlessly combines style, innovation, and exceptional flavor, creating an unparalleled vaping experience.
Such commendation from a respected industry expert reinforces our commitment to delivering excellence and further motivates us to continue pushing the boundaries of innovation.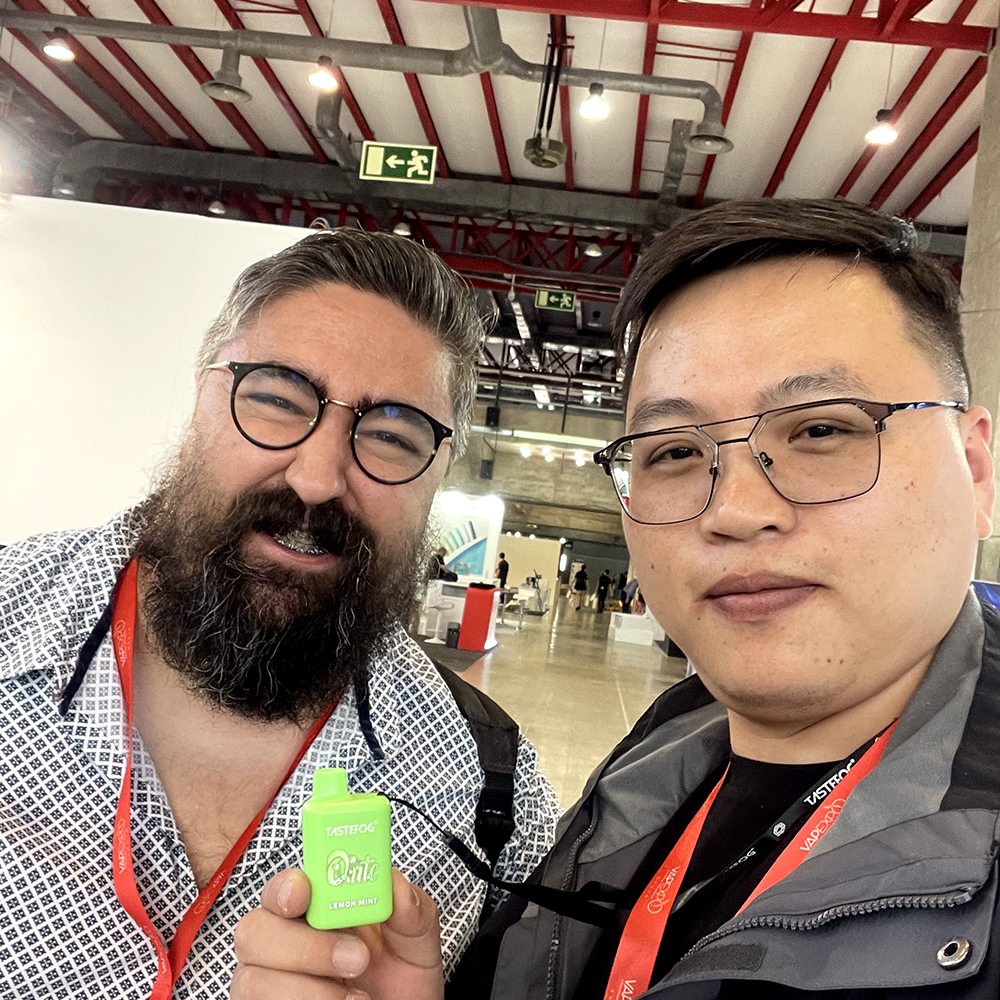 We Tastefog believe that collaboration and feedback from our valued clients are pivotal to our success.
The Vaping Exhibition provided the perfect platform for us to engage with our customers, fostering strong relationships based on trust, transparency, and mutual appreciation.
For more information about Tastefog, visit our website or contact our customer support team. Stay tuned for more exciting developments as we continue to revolutionize the vaping industry!
---
Post time: Jun-06-2023