A Resounding Success in Connecting with International Buyers and Showcasing our Premium Vaping Line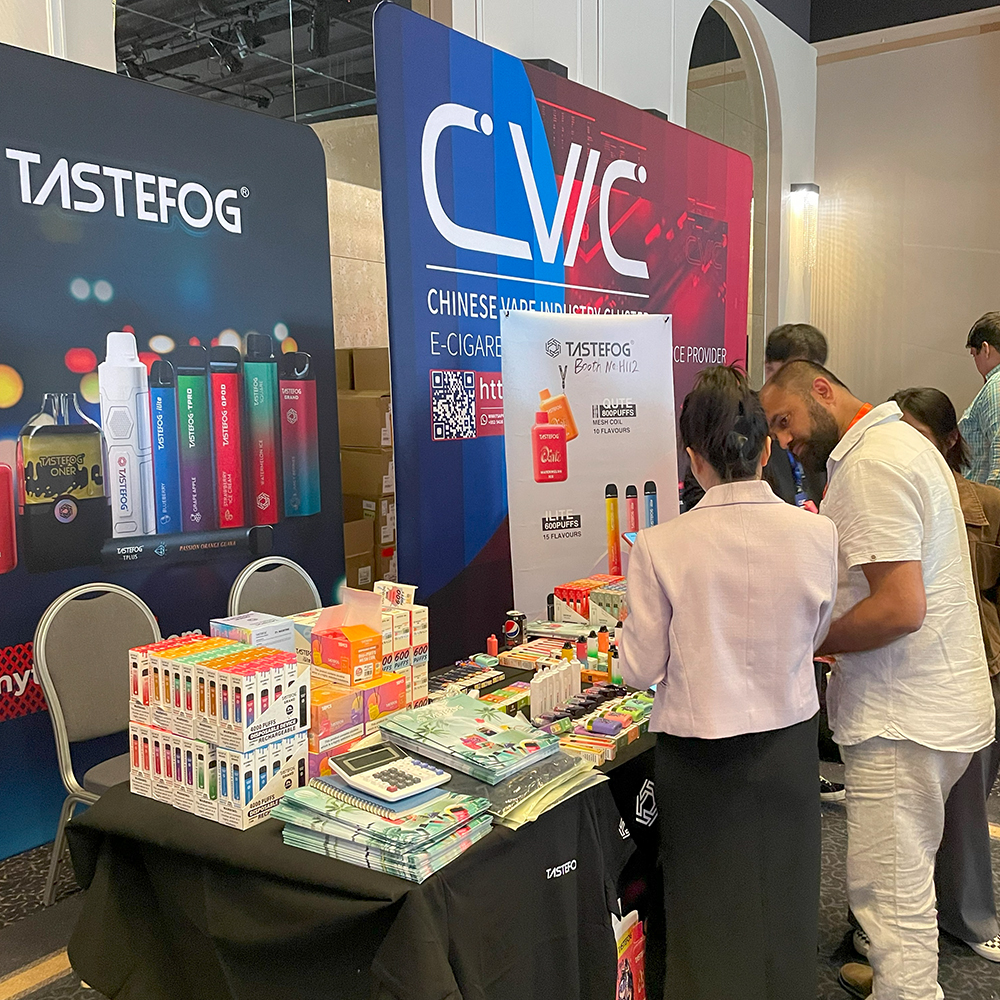 Tastefog, a distinguished player in the vaping industry, recently made waves at China Vape Industry Clusters event in the United Kingdom. Under the theme "Meet the Vape Super Buyer UK," the event provided an ideal platform for Tastefog to engage with foreign clients, sharing the rich history of our brand and highlighting our superior production capabilities.
During the event, our team had the privilege of introducing the captivating story behind Tastefog, emphasizing our unwavering commitment to quality, innovation, and customer satisfaction. We unveiled the origins of our brand, emphasizing how it has evolved to become synonymous with excellence in the vaping industry. Attendees were captivated as we delved into our meticulous production processes, which enable us to surpass industry standards.
Undoubtedly, the highlight of the event was the live presentation of our extensive product line. Attendees were invited to immerse themselves in a sensory journey, indulging in a diverse range of flavors meticulously crafted by Tastefog. The smoothness and exceptional performance of our devices left a lasting impression on all who experienced them, affirming our unwavering dedication to delivering excellence in every puff.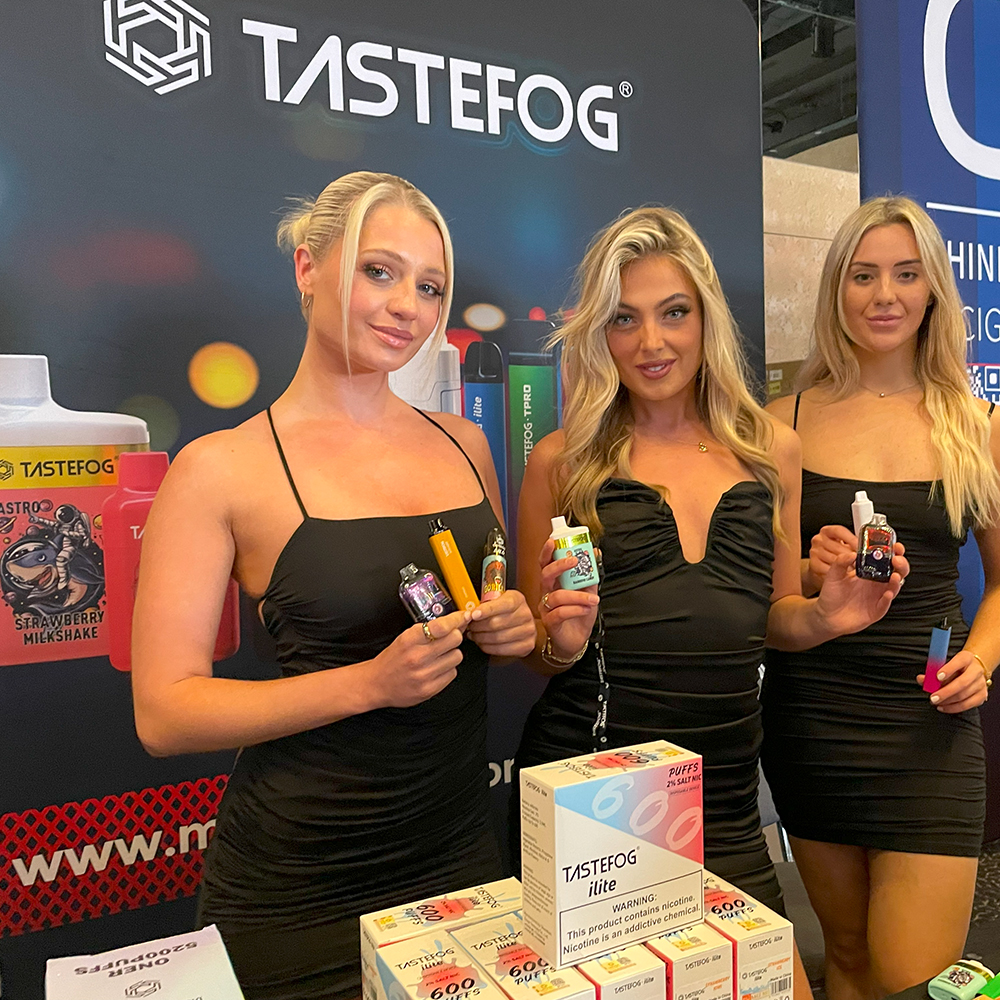 As the event drew to a close, clients, along with our charming brand ambassadors, gathered in front of the iconic Tastefog logo to capture cherished memories with our products. These moments of camaraderie and enjoyment symbolized the growing interest and recognition of Tastefog within the global vaping community.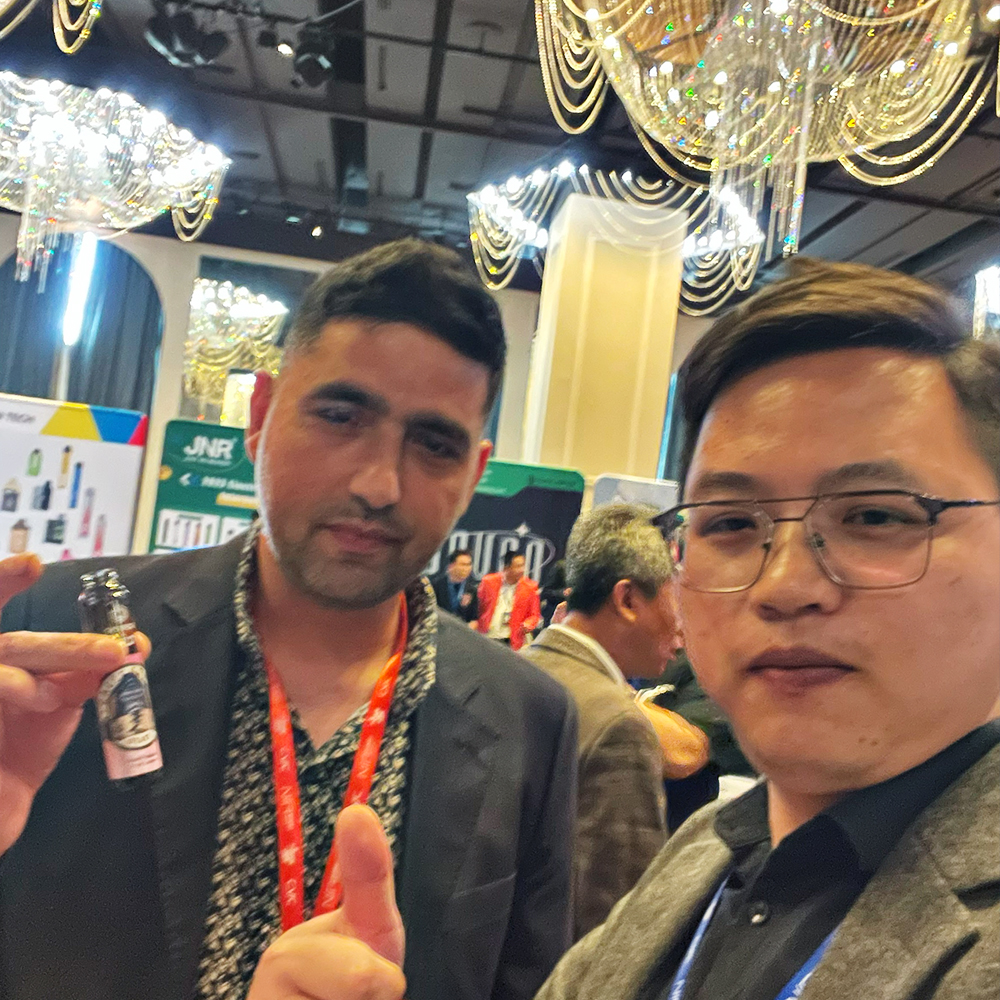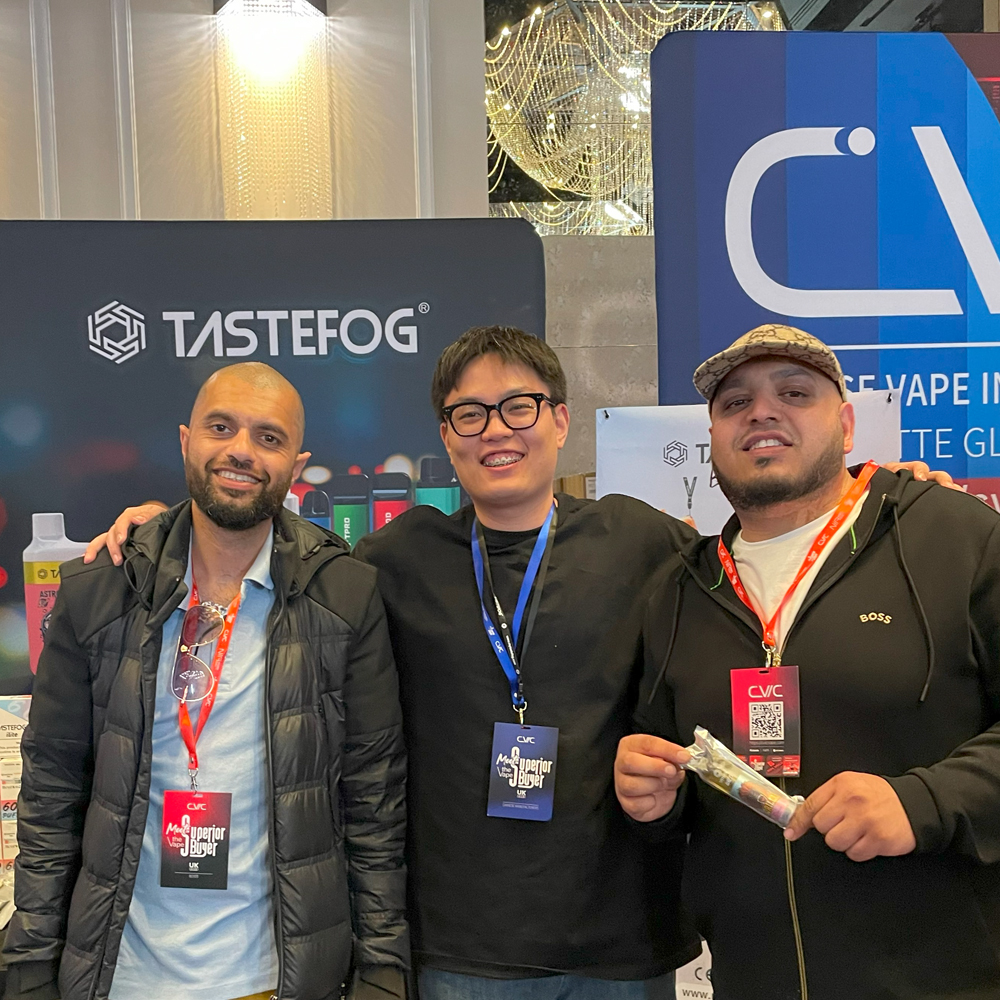 To provide a visual representation of our event participation, we have included a selection of vibrant photographs. These images showcase the excitement and satisfaction shared by clients and our brand ambassadors as they proudly displayed and experienced Tastefog's remarkable vaping devices.
We Tastefog recognize the profound significance of such engagements in fostering robust business relationships and expanding our global presence. Our participation in China Vape Industry Clusters event exemplifies our unwavering commitment to customer satisfaction as we endeavor to make a positive impact in the vaping industry.
We extend our heartfelt gratitude to all the clients and partners who attended the event, demonstrating their unwavering support for Tastefog. As we continue to innovate and refine our product offerings, we remain steadfast in our mission to provide extraordinary vaping experiences that cater to the evolving needs of our customers worldwide.
For more information about our participation in China Vape Industry Clusters event or to explore our exceptional product range, please visit our official website or contact our dedicated customer support team.
About Tastefog:
Tastefog is a renowned brand in the vaping industry, committed to crafting exceptional products that deliver an unparalleled vaping experience. With an unwavering focus on quality, innovation, and customer satisfaction, Tastefog continues to set new industry benchmarks, delighting vape enthusiasts around the world.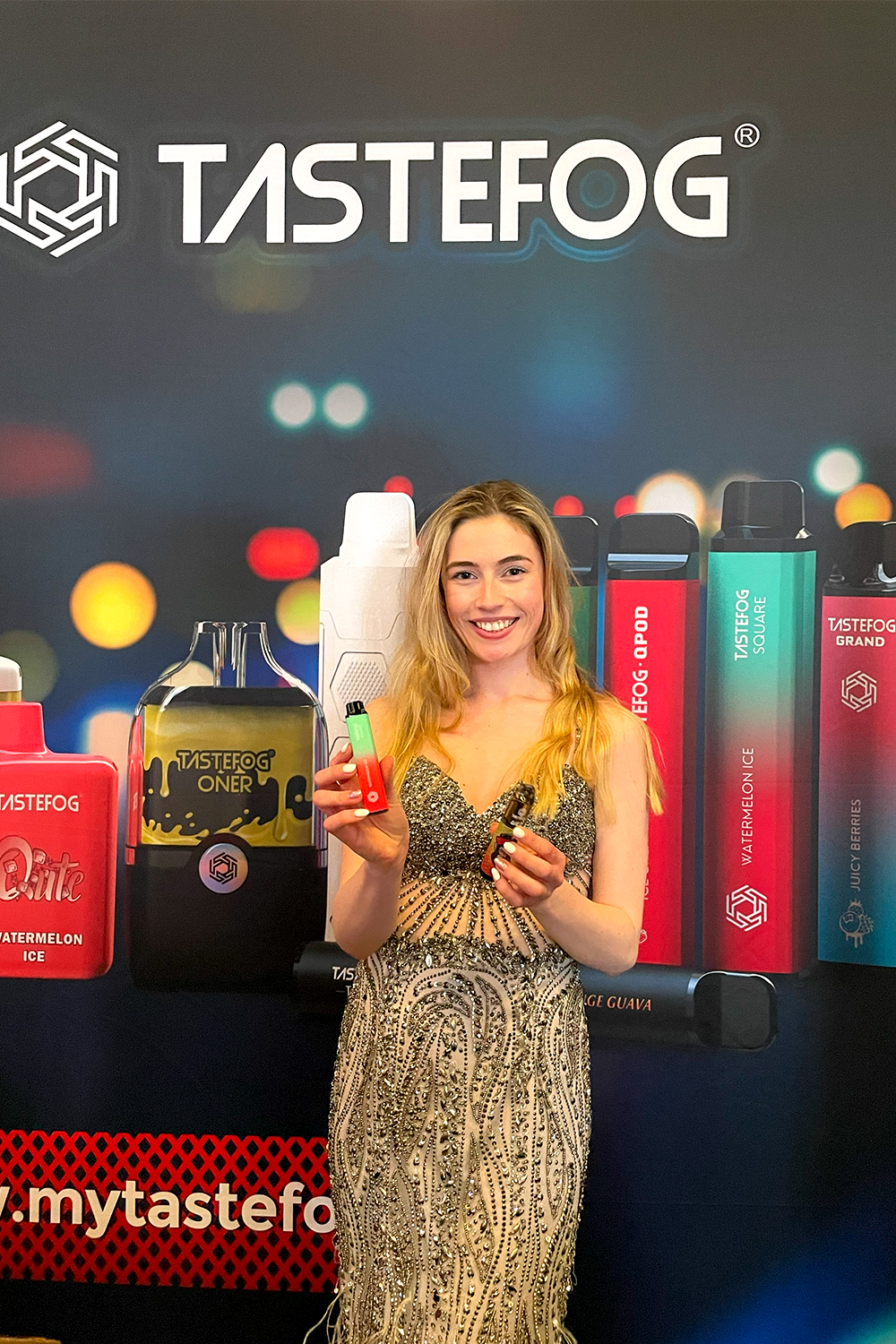 ---
Post time: May-31-2023