By Marry Jane – Sep 20, 2022
Tastefog Qute is a stylish box-shaped disposable vape device. The exquisite and compact design of the box makes it comfortable to hold and easy to carry. It can be used with a lanyard to free your hands, you can enjoy vaping anytime, anywhere.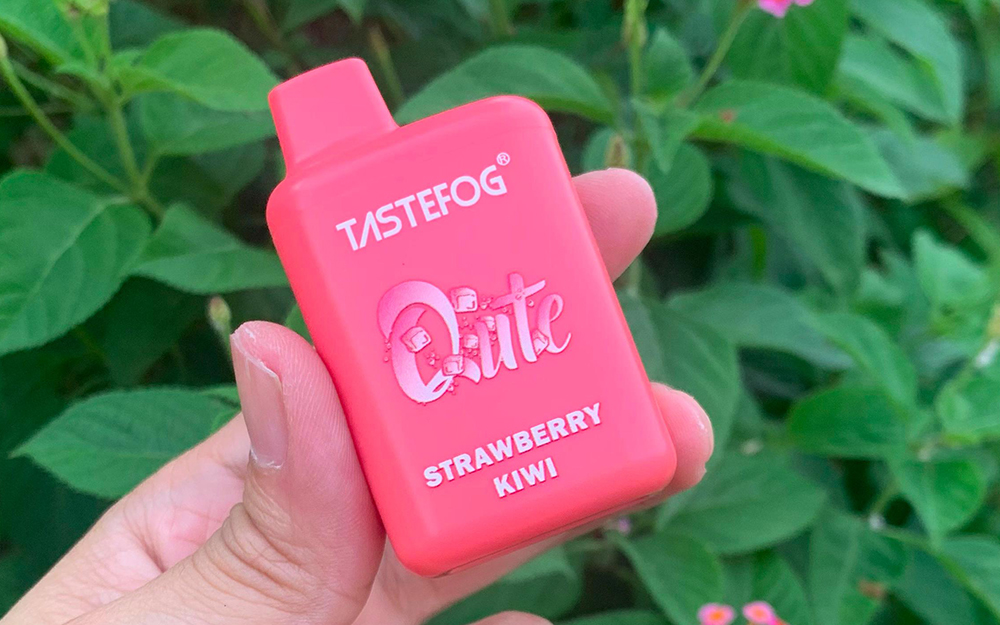 Qute disposable vape box is equipped with built-in 550mah high capacity lithium battery, 2.0ml e-liquid containing 2% nicotine salt, and the number of vaping puffs can reach 800 .The cotton coil inside is specially made which can provide bigger vapor and the flavor can be richer and more delicious.
Product characteristics
– Exquisite size, portable and lightweight, easy vaping on the go
– Upgraded cotton coil brings richer and more delicious vapor
– Removable lanyard to free your hands
– 15 product testing and inspection procedures ensure each pod works perfectly
– The 550mAh battery provides longer power supply support.
– Available for customization in Logo, flavors, colors, packages
This article is forwarded from Tury Vaper, one of our influencers.
Meanwhile, she also made an honest and proffessional review video for Tastefog, here it is.
---
Post time: Sep-20-2022