Are you tired of using traditional cigarettes that leave an unpleasant smell on your clothes and fingers? Do you want to try a healthier and more satisfying alternative? Look no further than Tastefog e-cigarettes!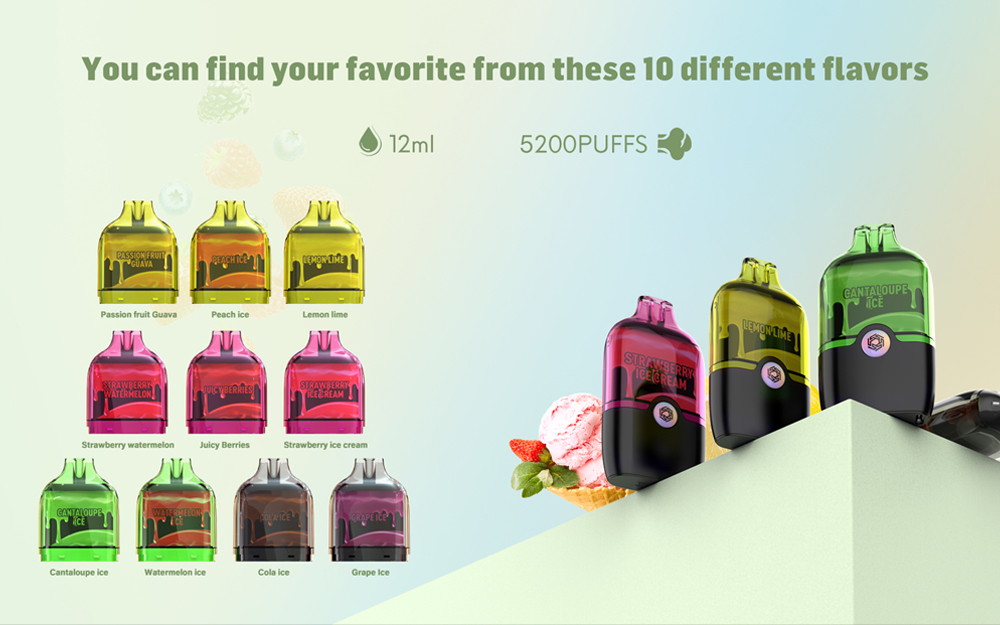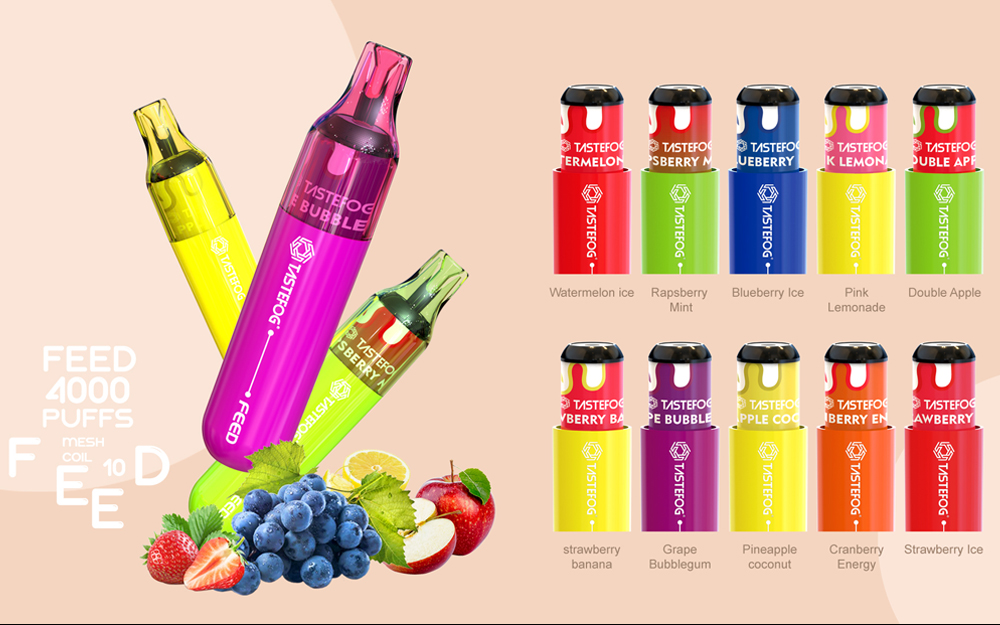 These new generation vape devices are a game changer in the vaping world. The replaceable prefilled pod, along with a rechargeable battery base, makes it easier and more cost-effective for vapers to enjoy their favorite e-liquids. After finishing one pod, simply replace it with a new one and keep enjoying your vaping experience.
The ONER and FEED Disposable Vape Pod Kits come with high-capacity prefilled pods, 12ml for ONER and 10ml for FEED, which can last for a long time. The mesh coil inside delivers a more powerful vapor and delicious taste, enhancing your vaping experience like never before.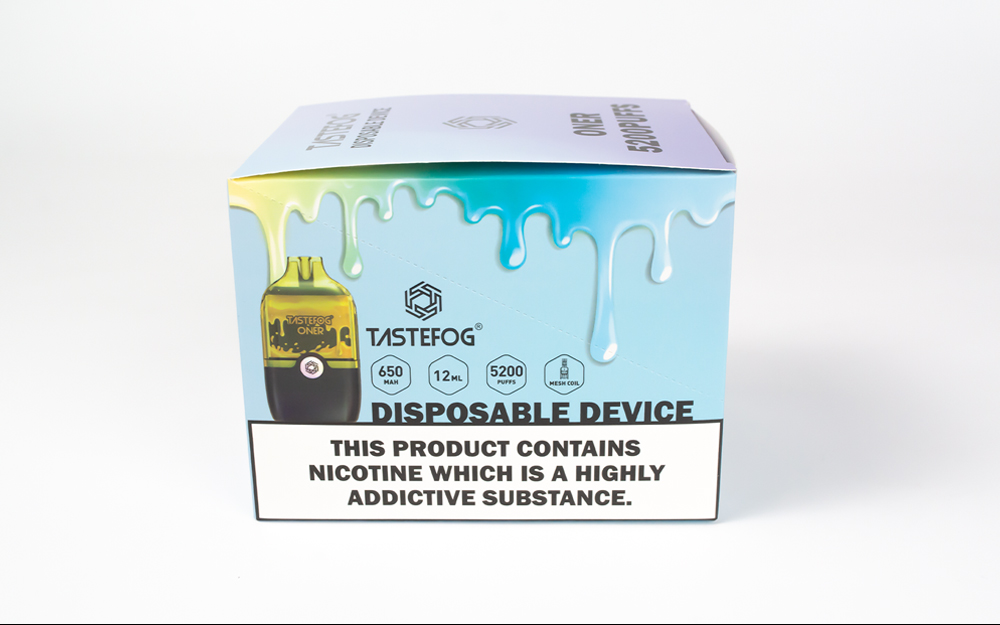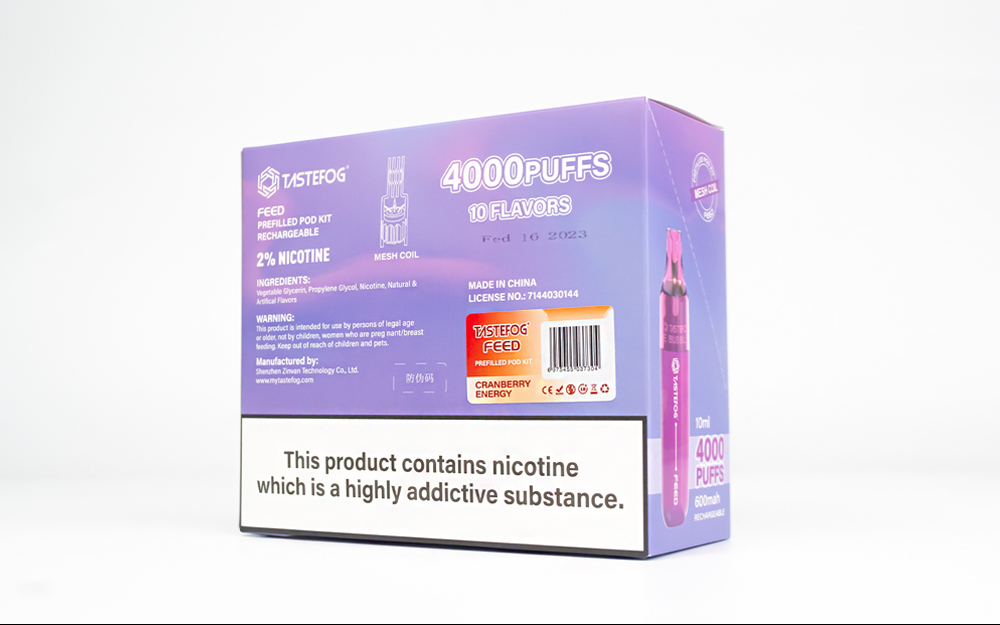 One of the most impressive features of Tastefog e-cigarettes is the quality of their e-liquids. Made with high-quality ingredients and the latest technology, Tastefog e-liquids offer an unbeatable combination of flavor and vapor production. With a variety of flavors to choose from, including classic tobacco, menthol, and fruity options, Tastefog e-cigarettes are sure to satisfy your taste buds.
In addition to their great e-liquids, Tastefog e-cigarettes are also known for their user-friendly design. Their compact and portable devices are easy to carry around, and they come with simple controls that make them easy to use even for beginners. With long-lasting batteries and fast charging times, Tastefog e-cigarettes are the perfect choice for people who are always on the go.
The rechargeable battery is eco-friendly, and with Type-C fast recharging, you won't have to wait long to start vaping again. The ONER kit features a 650mAh battery while the FEED kit has a 600mAh battery, both providing enough power for a satisfying vaping experience.
But that's not all – Tastefog is also committed to providing a safe and healthy vaping experience. All of their e-liquids are carefully tested and certified, and their devices are designed to prevent overheating and other potential hazards. With Tastefog, you can enjoy a satisfying vaping experience without any worries.
Whether you are a seasoned vaper or new to the vaping world, the ONER and FEED Disposable Vape Pod Kits are a must-try. With their innovative design, high-capacity pods, and delicious flavors, you won't be disappointed.
Visit our website or your local Tastefog retailer to learn more about our products and start your vaping journey today!
---
Post time: Mar-13-2023