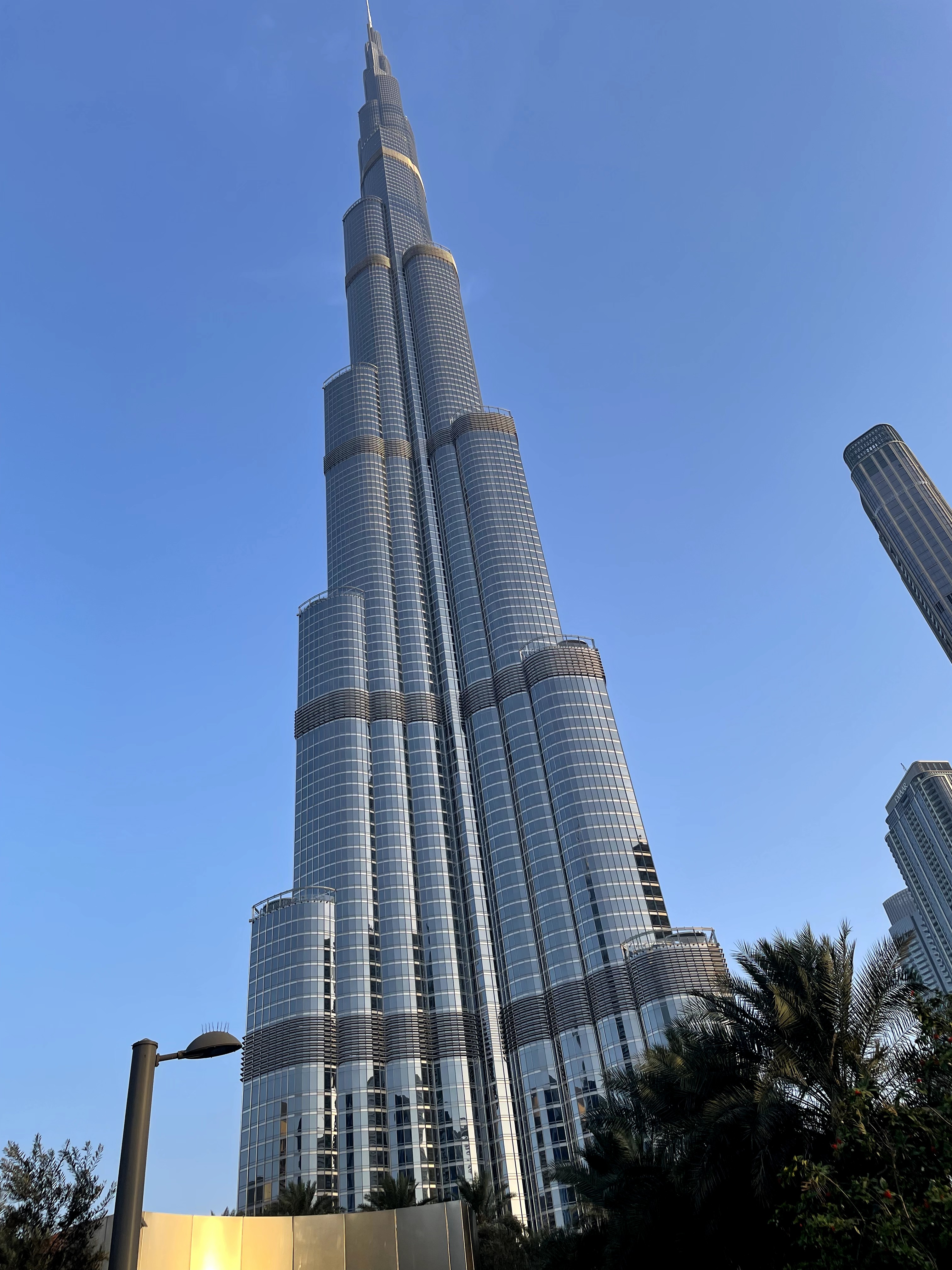 Tastefog, the leading provider of disposable electronic cigarettes, made a grand entrance at the prestigious Electronic Cigarette Expo in Dubai, leaving an indelible mark on attendees.
Setting foot in Dubai, Tastefog embarked on an extraordinary adventure, starting with a symbolic visit to the Burj Khalifa. The towering landmark served as a testament to the brand's aspirations, reaching for new heights and setting new industry standards. The presence of Tastefog's team alongside this architectural marvel symbolized their commitment to excellence and innovation in the world of vaping.
As the journey continued to the exhibition grounds, Tastefog spared no effort in creating a captivating booth that would leave a lasting impression on visitors. Meticulously arranged product displays showcased the wide array of Tastefog's offerings, captivating the attention of passersby and inviting them to explore the world of disposable electronic cigarettes. The booth exuded an ambiance of sophistication, reflecting the brand's commitment to providing exceptional vaping experiences.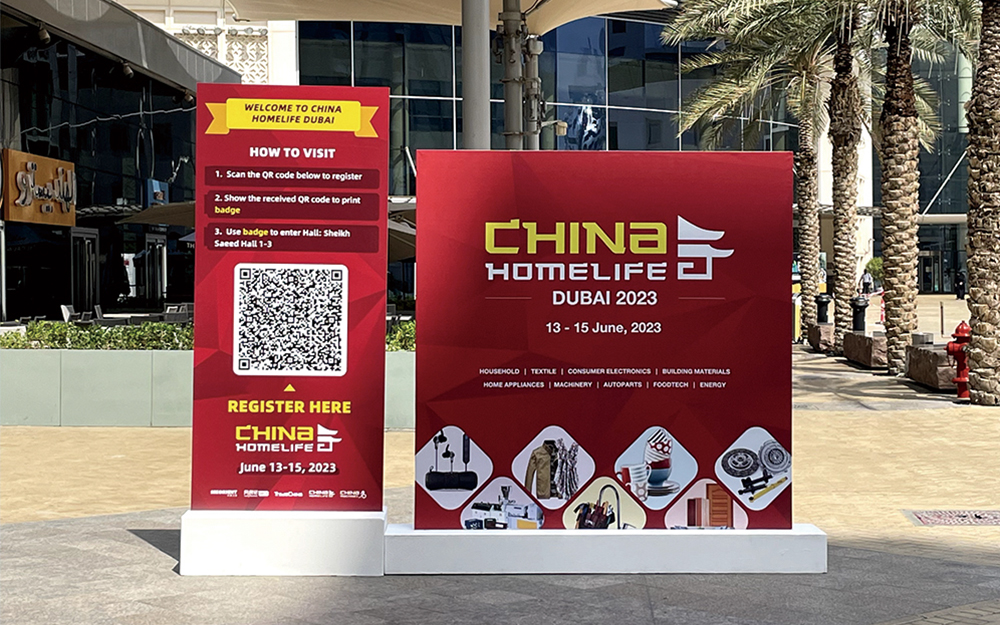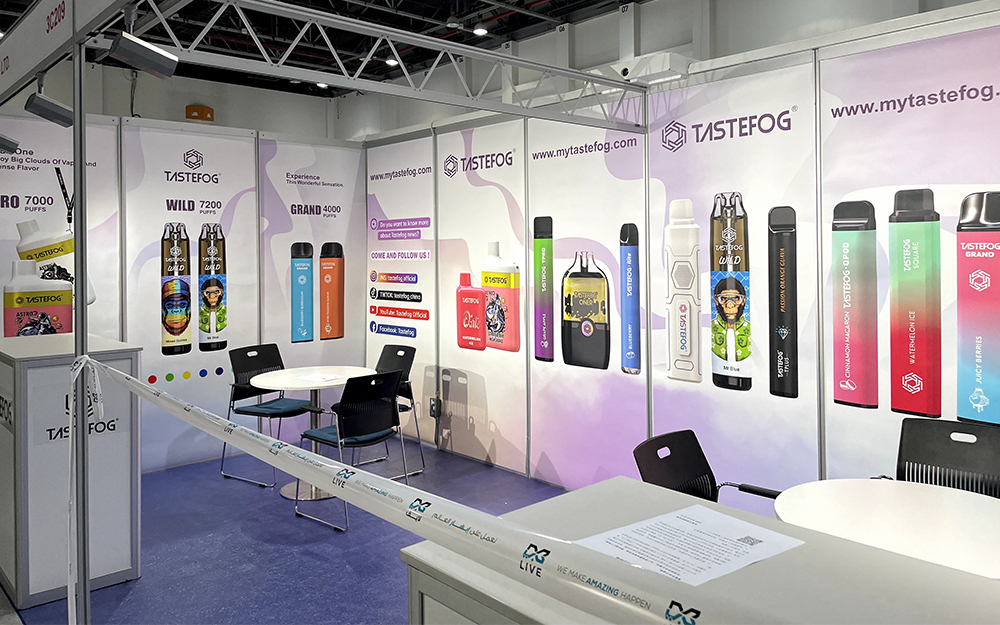 Visitors who approached the booth were greeted by Tastefog's knowledgeable and passionate team, eager to share the brand's vision and expertise. With utmost care and attention, customers were invited to experience the superior quality and flavors of Tastefog's products firsthand. The genuine delight and surprise on their faces captured in real-time created an electric atmosphere, reinforcing the brand's dedication to customer satisfaction.
Participating in the Dubai Electronic Cigarette Expo proved to be a turning point for Tastefog's offline presence, as it allowed the brand to connect with a broader audience. The exhibition served as a gateway to showcase the brand's expertise and innovative offerings to a diverse group of visitors who might not have been familiar with Tastefog's products before. Through this successful offline exposure, Tastefog established itself as a prominent player in the industry, leaving an indelible mark on the minds of potential customers.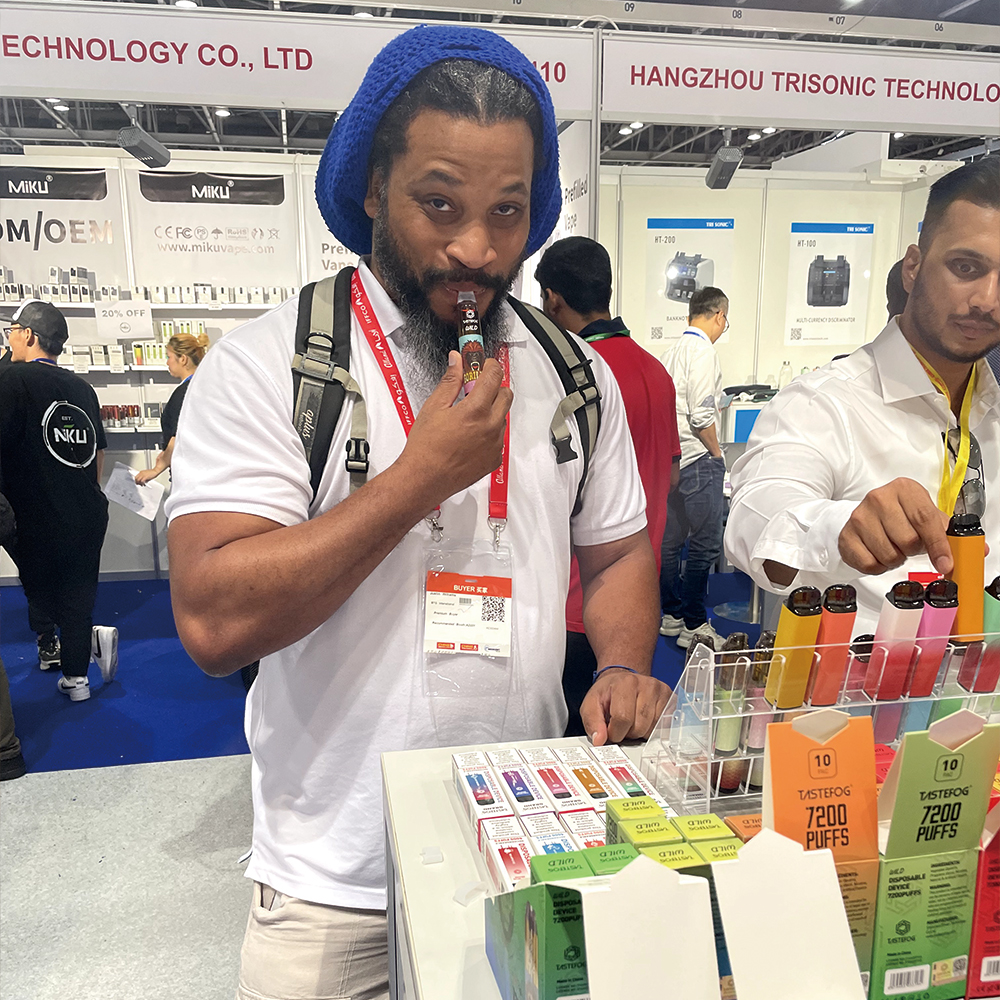 The Dubai Electronic Cigarette Expo not only brought Tastefog increased visibility but also presented an opportunity to contribute to the global conversation surrounding vaping. By engaging with visitors and promoting responsible vaping practices, Tastefog continued its mission to offer smokers a healthier alternative while ensuring their utmost satisfaction.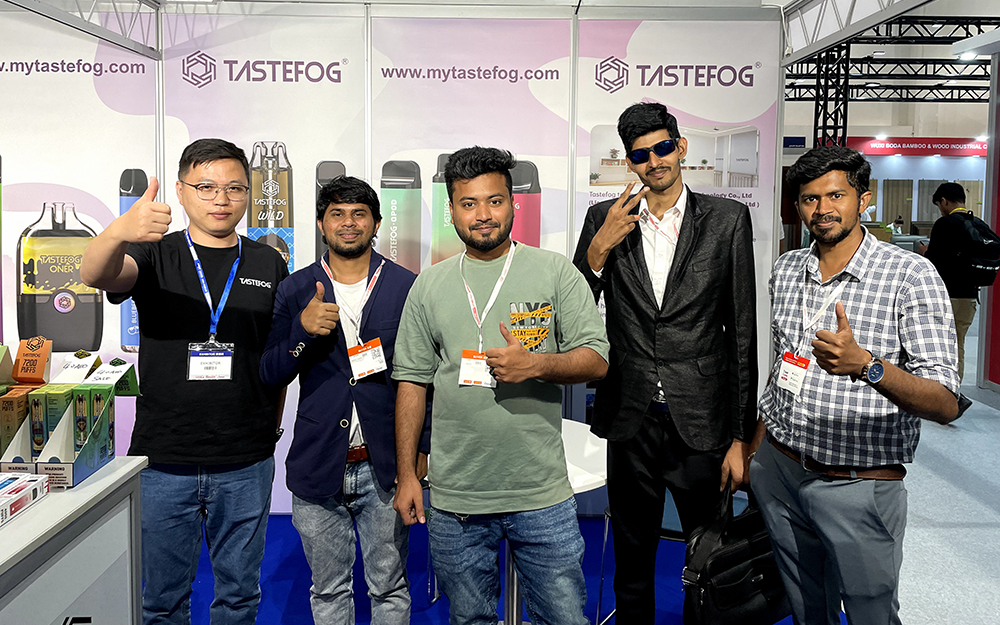 Looking ahead, Tastefog is excited to build upon the success of the Dubai Electronic Cigarette Expo and explore new avenues for growth and expansion. With a commitment to continuous innovation, the brand aims to redefine the vaping experience, setting new benchmarks for quality, flavor, and convenience.
Stay connected with Tastefog's official website and social media channels for updates on upcoming events, product launches, and exciting news. Join us on this remarkable journey as we revolutionize the vaping landscape one puff at a time.
---
Post time: Jun-17-2023